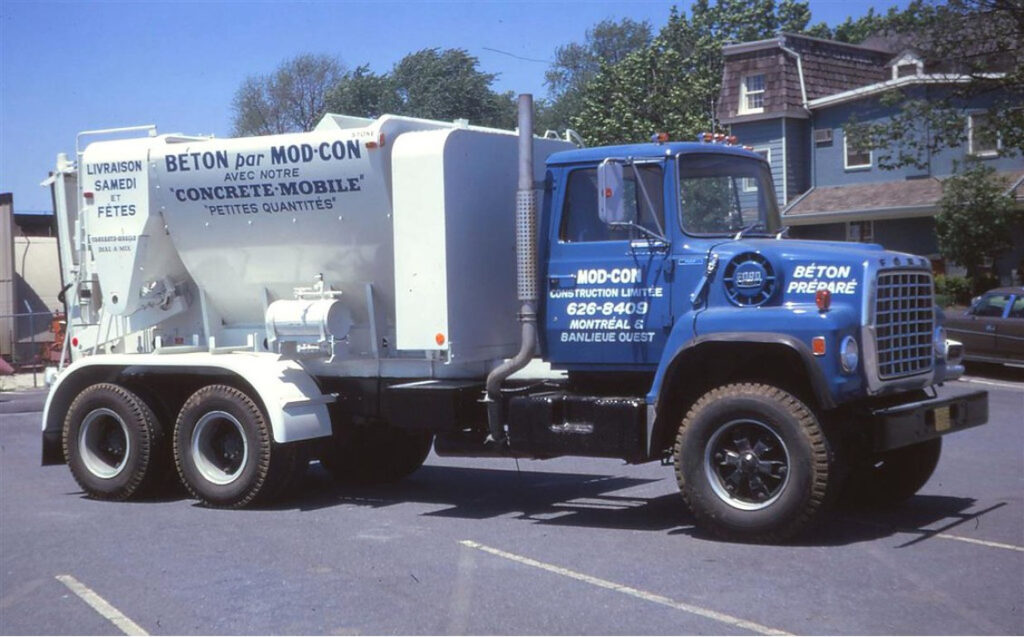 Servicing the West Island since 1974
Delivering Quality Concrete, In Desired Quantities With No Surprises!
When it comes to delivering concrete in the Montreal, West Island and surrounding area – commercial, industrial and residential clients alike prefer the customer friendly and professional services of Bèton Mobile Mod-Con Concrete.
As a supplier of onsite concrete mixing solutions since 1974, we are exceedingly aware of our responsibility in meeting contractors' and clients' demands. We realize that the quantity ordered and quantity used often results in wastage and conflicts. You are only billed for the amount of concrete use.
Our commitment to customer service will help you in selecting a quantity according to your project size, and send the finest ingredients and the mixing truck to your location. This essentially means you have the luxury of ordering surplus concrete yet you only pay for what you use. Delivering the best quality of concrete mix is the most critical aspect of our business- so we take extra care that our qualified team closely monitors every batch that goes out to a customer site.
In addition, our self-operated and owned fleet of volumetric concrete trucks is maintained and calibrated to ensure efficient mixing of concrete directly on your site.